Foreword
Dear Readers,
Amprion GmbH can look back on a challenging and successful financial year 2020. The company's revenues increased to 15,504 million euros, 8.1 per cent higher than the previous year. The main driver of this growth – which amounted to 12,294 million euros – can be attributed to the EEG (Renew able Energy Sources Act) equalisation mechanism, which had no effect on net income. Revenues from the power grid side of the business grew to 3,210 million euros (2019: 2,888 million euros). In total, the annual profit achieved in 2020 was on a par with the previous year at 217 million euros.
The Covid-19 pandemic had a major impact on business in 2020 in general. We at Amprion also had to adjust to take account of the spread and rates of infection and adapt our work processes accordingly. Our main focus was on protecting the health of our employees and keeping our processes running stably. Thanks to an effective protection concept, we succeeded in achieving both of these goals. Work continued successfully in the grid control rooms, in operations, on the projects and in all other areas of the company. And despite the difficult environment, we have successfully fulfilled our legal mandate.
To ensure that we can continue to integrate an increasing share of renewable energies and operate the transmission grid reliably in the future, we are in the process of upgrading it in line with demand. For the first time, Amprion has invested more than a million euros (1,052 million euros) over a 12-month period in this upgrade and expansion work. The focus of investments in 2020 was on the north-south axes of our grid, such as the A-Nord and Ultranet DC links, the Kruckel – Dauersberg, Rommelsbach – Herbertingen and the Diele – Niederrhein AC projects, as well as on power factor correction (PFC) equipment that stabilises the voltage in the grid.
We have made visible progress in this respect: In November 2020, the ALEGrO underground DC cable link between Aachen and Liège went into operation – a milestone for Europe's internal electricity market. For the first time, the German and Belgian electricity grids are directly interconnected. Thanks to the new underground cable, renewable energies can now be exchanged more easily across borders, while the security of supply in the region can be improved at the same time.
All of our plans and projects have one objective: to help shape the transition to a climate-friendly energy system by keeping our transmission grid and therefore the electricity supply secure and stable. To this end, we view the energy system in its entirety and are working to connect our part of the grid with our partners'. One example of this is the Eurobar concept that we initiated last year: a concept for the international, modular networking of offshore platforms with the aim of making the enormous potential of wind power generated at sea accessible to the whole of Europe. Connecting across grid levels is equally important to us. That's why in December we agreed with E.ON to further intensify our existing collaboration and to jointly drive innovation.
2020 was a year in which we set the course for the future. This is also demonstrated by the grid-expansion investments we will be making through to 2030, which we will be expanding to more than 24 billion euros. With the support of our shareholders and thanks to our strong financial base, we will be able to finance and shoulder these investment needs. One important indicator of this is our investment grade rating.
All this allows us to be optimistic about the financial year 2021 – especially because we have a strong team we can count on: a workforce that yet again continued on a positive trend, growing to 2,037 last year. On behalf of the entire management team, I would like to take this opportunity to thank them in particular for their contribution to the positive development of our company and for their continued commitment in a challenging environment.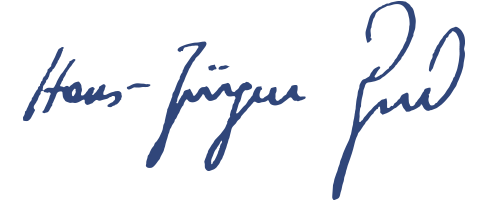 Dr Hans-Jürgen Brick
Chief Commercial Officer (CCO) and
Chief Executive Officer (CEO)